Direct Action Welfare Group (DAWG) is a statewide grassroots organization comprised of current and former public assistance recipients, low wage workers, people living in poverty, and concerned individuals who come together to share information and ideas and to advocate for each other, their neighbors, and themselves. Direct Action Welfare Group's vision is the end of poverty in West Virginia. In order to make this vision a reality, we advocate with low-income families for economic justice.
Deseret News
For five years, 1,000 families that fell below the poverty line receive a minimum income. People didn't stop working. And for a time, poverty was eliminated. Mincome was funded by a cost-sharing agreement in which 75 percent of the $17 million budget …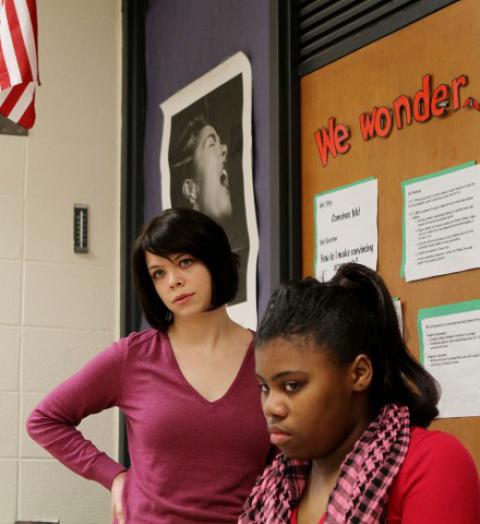 Why are school districts paying millions in "finder's fees" to an organization that places people without education degrees to teach in urban schools—even where applications from veteran teachers abound?
In debates over education policy in urban school districts, few topics are more contentious than the role played by Teach For America, the national organization that recruits elite college graduates to teach in low-income urban and rural schools for two years. It is not uncommon to hear veteran teachers, who majored in education and often have advanced degrees, complain that their profession is diminished by what they see as a preference for TFA recruits who did not study education. Parents are heard to question the qualifications and commitment of TFA's novice educators, given the assumption that their sign-up for a two-year stint suggests only a fleeting interest in teaching. And both veteran teachers and parents sometimes bemoan the fact that the racial and ethnic make-up of the TFA corps rarely matches that of the students they are assigned to teach. Advocates maintain that Teach For America provides well-educated teachers in areas where recruitment is difficult.
Here Rachel M. Cohen, writing fellow at The American Prospect, explores another area of controversy in the Teach For America program: the start-up costs of hiring a TFA teacher, and the program's impact on the retention of veteran teachers. — The Editors
When public school districts hire teachers from Teach For America, they pay a greater upfront cost than if they hire traditional entry-level teachers. This is because TFA charges finder's fees for every "corps member" they supply. In addition to the salary and benefits school districts pay each teacher, districts also must pay the national organization, typically between $2,000-$5,000 per corps member, per year. Though generally overlooked, these finder's fees are salient to many of the key issues in the national debate over TFA's harm and benefit to public education.
To put the finder's fees in perspective: If one city's TFA cohort, consisting of 200 corps members, comes with an annual finder's fee of $4,250 for each teacher recruited from the organization—then that cohort's two-year commitment will cost the district an additional $1,700,000 in dues to the organization. This is not a trivial sum for school districts experiencing massive budget shortfalls.
The TFA hiring contracts are generally non-refundable, even if a teacher turns out to be a serious problem or quits Read More
Source -Daily Beast Laws attempting to remove the homeless from our sight are a poor solution to an American reality that fails to live up to its myth.Food was once a baseline litmus test of the street-smart Samaritan. "I'll buy a panhandler a sandwich," the logic goes, "but I don't…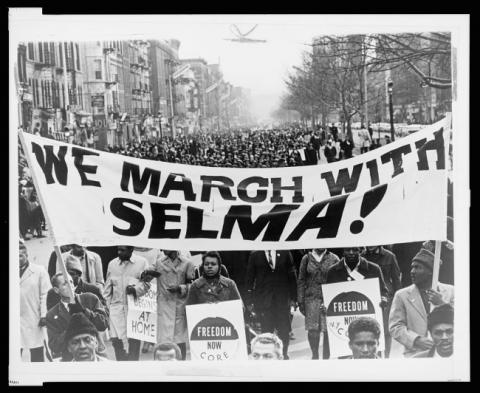 There is a sanitized, "pop" version of history which emphasizes a top-down narrative and isolated events, reinforces the master narrative that civil rights activists describe as "Rosa sat down, Martin stood up, and the white folks came south to save the day." But there is a "people's history" of Selma that we all can learn from—one that is needed especially now.
In this 50th anniversary year of the Selma-to-Montgomery March and the Voting Rights Act it helped inspire, national media will focus on the iconic images of "Bloody Sunday," the words of Dr. Martin Luther King Jr., the interracial marchers, and President Lyndon Johnson signing the Voting Rights Act. This version of history, emphasizing a top-down narrative and isolated events, reinforces the master narrative that civil rights activists describe as "Rosa sat down, Martin stood up, and the white folks came south to save the day."
But there is a "people's history" of Selma that we all can learn from—one that is needed especially now. The exclusion of Blacks and other people of color from voting is still a live issue. Sheriff's deputies may no longer be beating people to keep them from registering to vote, but in 2013 the Supreme Court ruled in Shelby v. Holder that the Justice Department may no longer evaluate laws passed in the former Confederacy for racial bias. And as a new movement emerges, insisting that Black Lives Matter, young people can draw inspiration and wisdom from the courage, imagination, and accomplishments of activists who went before.
Here are 10 points to keep in mind about Selma's civil rights history.
1. The Selma voting rights campaign started long before the modern Civil Rights Movement.
Mrs. Amelia Boynton Robinson, her husband Samuel William Boynton, and other African American activists founded the Dallas County Voters League (DCVL) in the 1930s. The DCVL became the base for a group of activists who pursued voting rights and economic independence.
2. Selma was one of the communities where the Student Nonviolent Coordinating Committee (SNCC) began organizing in the early 1960s.
In 1963, seasoned activists Colia (Liddell) and Bernard Lafayette came to Selma as field staff for the Student Nonviolent Coordinating Committee (SNCC), known as "Snick." Founded by the young people who initiated the 1960 sit-in movement, SNCC had moved into Deep South, majority-black communities doing the dangerous work of organizing with local residents around voter Read More
There will be more!
We are currently revamping our website. Please excuse our mess!